Tasty and healthy fitness bestsellers
---
2019-03-03
Introducing our selection of iHerb's fitness bestsellers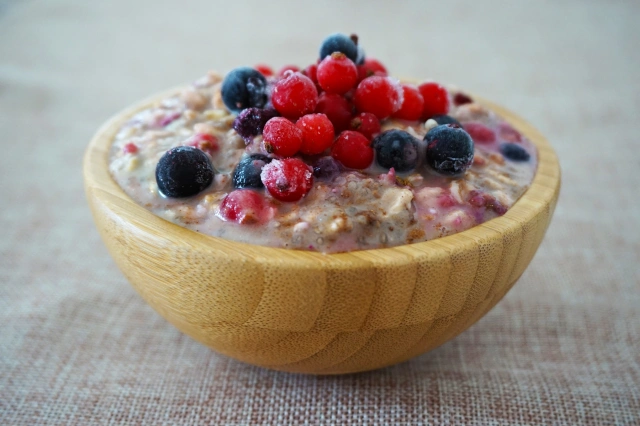 It's important to keep in mind that in order to have a dream body, training in the gym is not enough; you also need to follow a healthy diet. Introducing our selection of fitness bestsellers of this year from iHerb, that will definitely please connoisseurs of tasty and healthy food!
Oatmeal!
Bob's Red Mill – Gluten Free Oat Bran
Our list of healthy products starts with porridge. As everyone knows, oat is a source of fiber, contains magnesium, calcium, and phosphorus. Oatmeal with bran is a classic choice for a healthy breakfast every morning. Add it to your favorite smoothie, and - your perfect day has begun!
McCann's Irish Oatmeal – Instant Oatmeal with Maple Sugar
For a more gourmet breakfast, we suggest porridge with maple sugar, which gives it more delicate taste. You may add a fresh green apple and a teaspoon of honey! Mmm, this pleasure is difficult to describe with words.
Tea time
Herbal teas are only called teas, in fact they don't have any relation to tea trees. These are dried leaves, roots and flowers of herbal medicines. Properties of the tea depend on the specific composition, however, tea can be selected according to your taste.
Now Foods – Natural Tea with Hibiscus Flowers
This tea can surprise the most demanding guests! Delicate scent and gentle pink color leave no one indifferent.
Yogi Tea – Bedtime
Yogi Tea offers a wide variety of herbal teas, from mandarin and lavender, to vegetarian kombuchi. Yogi Tea Bedtime is great for night tea, since it does not contain caffeine.
Proper snack
Crispbread have found their way into our everyday lives, someone uses them to substitute bread, someone just likes to make crispy fitness sandwiches with avocado.
Lundberg – Organic rice crisps with soy sauce and seaweed
That's an unusual combination of products which will add some spice to your snack. Lunberg specializes in various unusual flavor combinations, which will be appreciated by any gourmet. And just those who love to eat.
Stay healthy and fit with iHerb!
You could also like: iHerb Coupon Code and current shipping options
Back to: Blog main page