iHerb novelties: Top 5 of the most effective cosmetic masks
---
2019-02-21
2019 did not start that long ago for sure, but the spring is coming closer and closer...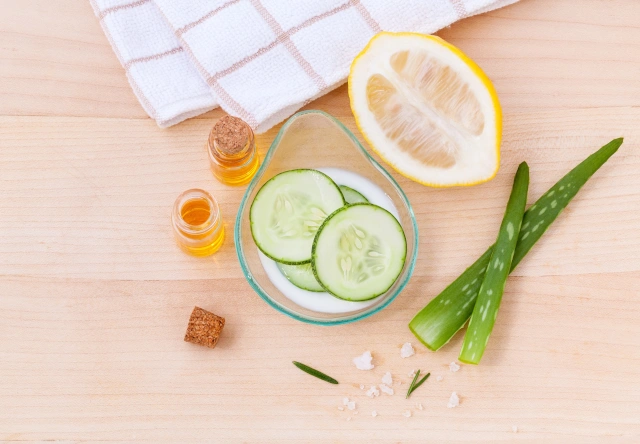 Are you ready to meet the most romantic season of the year with shining and fresh skin? Ready to make it to look clean and refreshed? If your answer is "Yes!", the wide selection of iHerb masks with active bio-elements will help you restore and freshen your skin after a long winter.
It is hard to disagree that cosmetic masks have become an irreplaceable friend of every fashionable woman, but some of them are getting quite boring – your skin demands and deserves something completely new and unusual!
We found something you definitely haven't tried out before, available for a reasonable price too.
Andalou Naturals – Instant Luminous – Turmeric & Gold Clay Face Mask
Composition of this mask is really impressing: 99% of it is made of natural ingredients. Unusual mix of an ordinary turmeric with French golden clay gives a truly magical, skin-refreshing effect that is noticeable even after the first use!
Innisfree – Capsule Recipe Pack – Volcanic Cluster
You have to agree that it is hard to surprise us with snail slime but same does not hold for volcanic ash! This cosmetic mask has a calming effect on your skin and is ideal for evening use.
Papa Recipe – Bombee Rose Gold Honey Mask Pack
Hmm... Sounds tasty, doesn't it? Papa Recipe promises to moisturize and supply your skin with nutrients – as a result, it becomes ideally soft! It contains roses, gold and honey – you have to try it out just because of this exquisite bouquet of aroma! There are 5 masks inside the bundle – guarantees an ideal week for you!
Leaders – Mediterranean Olive Brightening Mask
Although Leaders have a wide selection of different face masks, we decided to focus our attention on classical mask with olive oil. It regenerates your skin cells and actively lightens your skin, removing any dark spots or roughness. Definitely a must-use!
Skinfood – Freshmade Coconut Mask
Popularity of this mask is on the rise and it is a final entrant of our top 5. It can be easily put on your skin, has a very nice feel to it and has a wonderful aroma. One of the biggest advantages of this mask: it totally fits to people with gentle skin and does not cause skin irritation.
Meet the spring together with iHerb – let your skin glow with beauty and health!
You could also like: iHerb Coupon Code and current shipping options
Back to: Blog main page